Menkeshkesh?
Menkeshkesh? Yes! This Tigrinya word is the very reason we enjoy coffee today! In Ethiopia, the "birth place of coffee", the word "Menkeshkesh" holds a dual meaning. Literally translated to "the shaker", the name also refers to the pan and person (usually a woman) who masterfully roasts coffee beans for her guests on an open fire. This in essence is my mission, to provide expertly roasted, quality coffee that is ethically sourced, with a particular focus on single origin farms.

The Process
What is quality coffee? Quality begins at the source! Different types of soil, climates, and elevations help create a variety of flavors in the bean.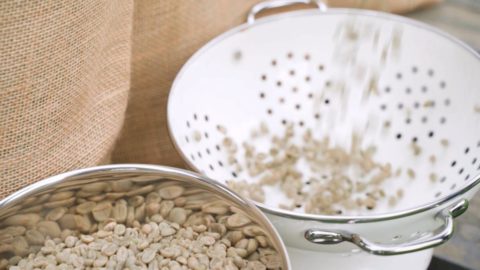 How old is your grocery-bought coffee? 6 months? A year? Depending on the roast, coffee is at peak freshness between 5-10 days after roasting.
The Process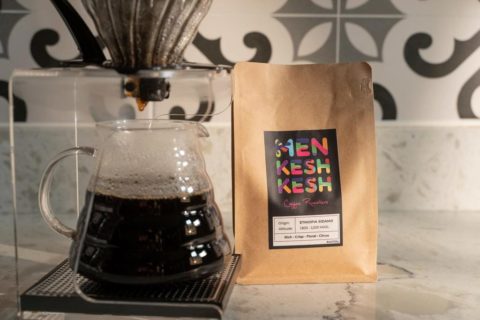 After roasting, coffee releases CO2, because of this, freshly roasted coffee needs time to rest and de-gas before it becomes easy to brew. This is why quality roasters always date the day of roasting.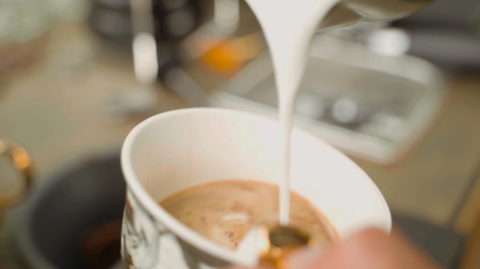 Menkeshkesh coffee provides a complex blend of different flavors, which together produce a range of sensory experiences.
Shop Your Coffee Beans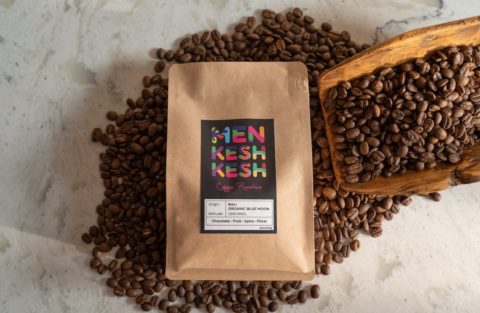 Bean of the Month
Bali Blue Moon
A smooth and somewhat syrupy mouth feel with an anise flavor that adds spice to the dark chocolate and vanilla bean flavors common to this island's rich soil.
People Like it!
I drink my coffee black. If I can't drink the coffee black then it isn't good coffee. This coffee was oh so good black. Smooth and easy to drink. Good flavor too!
-Debbie
All I can say is that it's a Great Cup of Coffee, and the way I like to start my day...with a great cup of Coffee!
-Eddie
I work for a very well known coffee company. In the past 7 years that I have been employed with this establishment, I have never tasted a freshly brewed cup of coffee as good as Menkeshkesh. The way that they roast, I can taste every note in the coffee. The smell is delightful and the rich taste of the bean makes me want more. We need more authentic roasters that teach us the basics of coffee and what it's supposed to taste like.
-Candace
Menkeshkesh for your Business
Check out how freshly roasted single-origin coffee can help bring in the
customers to your business
Learn More
Get Freshly Roasted Beans Delivered to Your Door
Sign Up to find out when our delivery service!
The Roasting Chronicles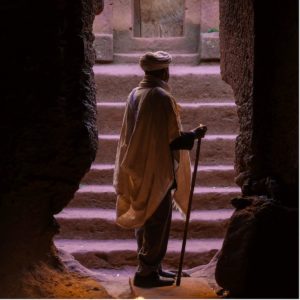 Mythical origin, historical spread…
Many people are unaware that the coffee tree was first discovered in the African forest of Ethiopia. Legend has it that in these forests a goat herder named Kaldi noticed his herd eating the cherries from a certain tree, afterward they became energetic and could not sleep that night. So, he took the fruit to […]
Learn More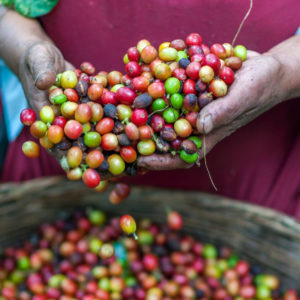 Before the shelf…
It's the beverage that starts our day. Some like it black, some prefer a mixologist worthy creation, and most think of it as the flavor additive to cream and sugar. It's literally the most consumed beverage in the world! Over 450 million cups of it are consumed daily in the US and 400 billion cups […]
Learn More